Among other things, Chicago is known for its exceptional culinary. It is home to various mouth-watering dishes originated from and is also responsible to attract a dozen foodies. The list consists of a variety of flavours from sweet to savoury, frozen to fried, etc. Each one of them has made its own special place in the heart of Chicago.
15 Ultimate Food Bucket List When In Chicago
1. Chicago – Style Hot Dog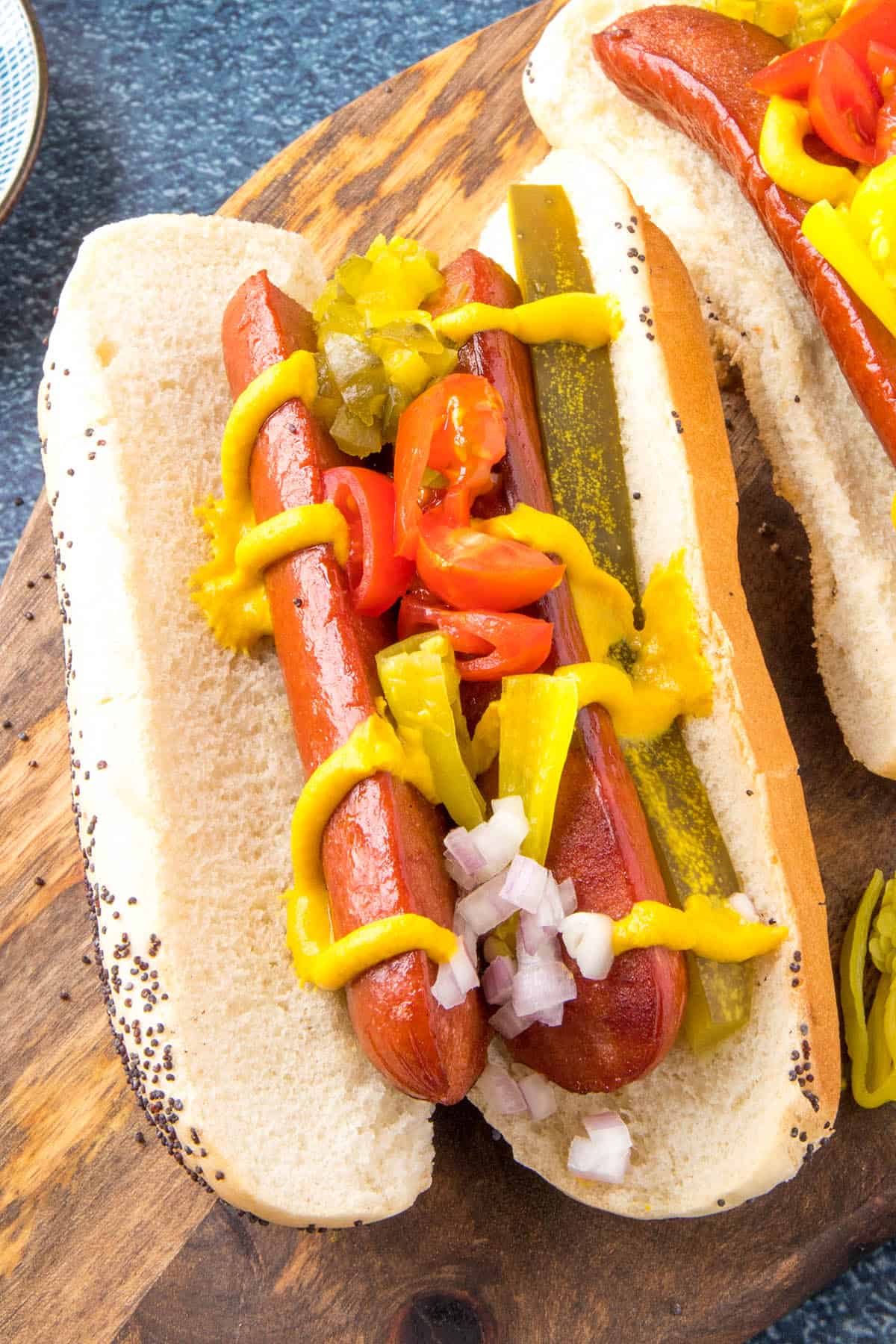 Chicago style hot dog or also popularly called as Chicago Red Hot is an all-beef hot dog topped with mustard sauce, bright green sweet pickle relish, chopped white onions, a dill pickle spear, pickled sport peppers, tomato slices and a pinch of salt. Most of the time; the pickle is between the hot dog and the bottom of the bun. It is considered elite street food, which is also a popular public demand.
2. Italian Beef
Italian beef sandwich is a dish that originated in Chicago. This is one of the many local Chicago style dishes. It is typically made with thin-sliced roast beef is simmered in au jus [locals refer to it as gravy] to soak up the flavor kept on side for a while to let the extra juice drip; once partially dry it is then spread on a warm Italian sandwich roll and topped with sweet peppers or spicy giardiniera.
3. Jibarito
Jibarito is an iconic dish on the streets of Chicago. It's a unique style of sandwich dressing that attracts foodies and the mixture of flavors is worth an experiment. Bread is replaced with plantains [cooking bananas], the stuffing usually or rather typically includes sliced tomatoes, lettuce, cheese, meat, garlic mayonnaise.
4. Pierogi
Pierogi can also be referred to the dumpling. They are usually served as an appetizer or an entree. The filling/stuffing can vary from sweet to savory, for example, potatoes, cheese, meat, cabbage, mushroom, fried onions, etc. The stuffing is stuffed in a thin dough. Pierigo is officially considered as the state's comfort food.
5. Classic Cheeseburger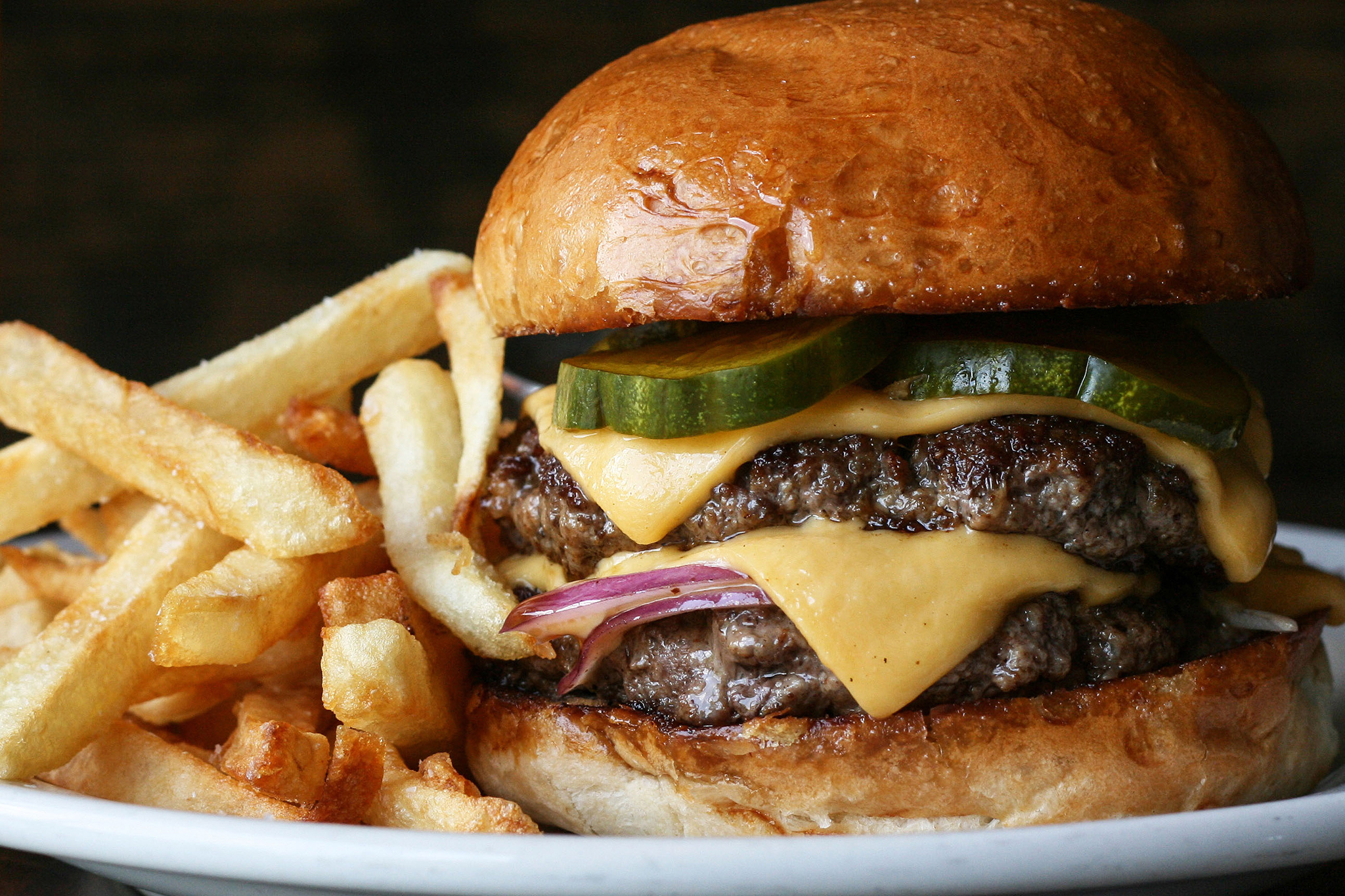 Cheeseburgers or hamburgers are the most widely consumed meals in the US, Chicago is no different. It is typically a patty of well-seasoned preferred meat of choice, along with sliced tomatoes, lettuce, pickle, melted cheese/slice of cheese, topped with any choice of sauce.
6. Fried Chicken
Crispy and crunchy on the outside yet juicy and tender soft on the inside, the crunch itself has its own flavor to it. It could be served with different sauces or preferred dry. Fried chicken is an all-time favorite party or picnic snack loved by all and is easy to find there.
7. Deep Dish Pizza
Chicago's very own creation, Deep Dish Pizza which is very different from normal pizza. It is different from regular pizza as Deep-dish pizzas have a crust that rises up to the sides of the pan and also the look is different, the texture is different, the taste is different. It is baked in a deep-dish pan to attain its desired style. It is multi-layered. It has a buttery crust while the dough is layered with cheese, a thin layer of toppings you choose then the whole thing is blanketed in a rich tomato sauce.
8. The Original Brownie
The first reference of the brownie was mentioned when it was first invented in 1893 at the Palmer House Hotel in Chicago's Loop. It goes without saying to try the traditional brownies which are made the same way mentioned in the 100 years old recipe. The authentic traditional brownie!
9. Donuts
Chicago is home to some of the most popular donuts stores and so do the love consumes donuts merely as snacks or desserts. Be it simple glazed donuts or too extravagant sprinkles on top with jam filling donuts or even powdered donuts, and people loved their fried sweet dough. After all, who doesn't like donuts?
10. Tamales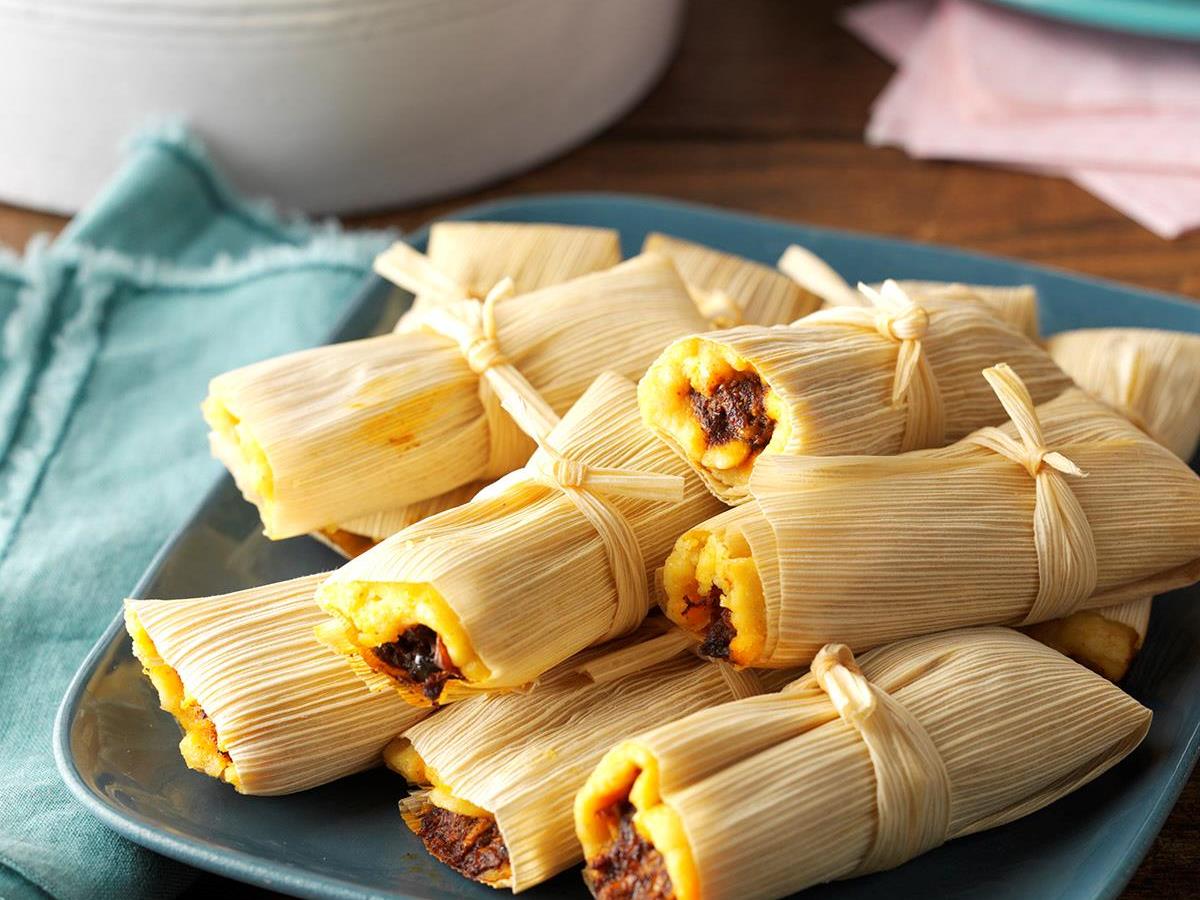 Tamales are traditional Mexican dishes wherein Tamales are wrapped and cooked in corn husks; they are removed before eating. Tamales are a corn-based dough mixture that is filled with various vegetables, beans, or meat and cheese, and then wrapped around in corn husks. They are then cooked and served hot. These are very popular in fast food hubs.
11. Carnitas
Carnita literally means "little meats". Seasoned pork, they are finely chopped and are slow-cooked in order to arrive at the tender soft juicy state, then they are transferred to the pan and sauteed to get the perfect crisp finish. They are often used as stuffing for tacos, burritos, tortilla, or even salads. It's all about flavor.
12. Rainbow Cone
The original Rainbow Cone is a well-known destination in Chicago that has been a part of Chicago for a very long time. It is one of the most visited places and attracts food addicts to its very famous Rainbow Cone, which consists of five flavors in a single cone, i.e., five layers with each different flavor. The flavors are chocolate, strawberry, Palmer House [vanilla with walnuts and cherries], pistachio, and orange sherbet.
13. Garrett Popcorn
These are Chicago style handcrafted authentic gourmet popcorn. The crowd's favorite flavor is cheddar cheese and caramel popcorn mix. It is gluten-free and preservative-free. Their shops are over Chicago.
14. Chicago Style Cheesecake
Chicago–style cheesecake is comparatively way more different than the authentic New York styled Cheesecake. Chicago Style Cheesecake is a baked cream-cheese version that is firm on the outside with a soft and creamy texture on the inside. It will melt in as we take the very first bite. It's soft yet so creamy. We can clearly see the delicacy just by looking at it, and oh, the tenderness.
15. Steak
A Chicago-style steak is charred [slightly burned] on the surface and cooked to your desired doneness on the inside, i.e. the extent to which you want your steak to be cooked from the inside. The end result will surely be juicy on the inside while charred on the outside topped with oil/ butter.
Subscribe to our channels on YouTube & Telegram